Kara Blake | Behind The Lens
August 18, 2022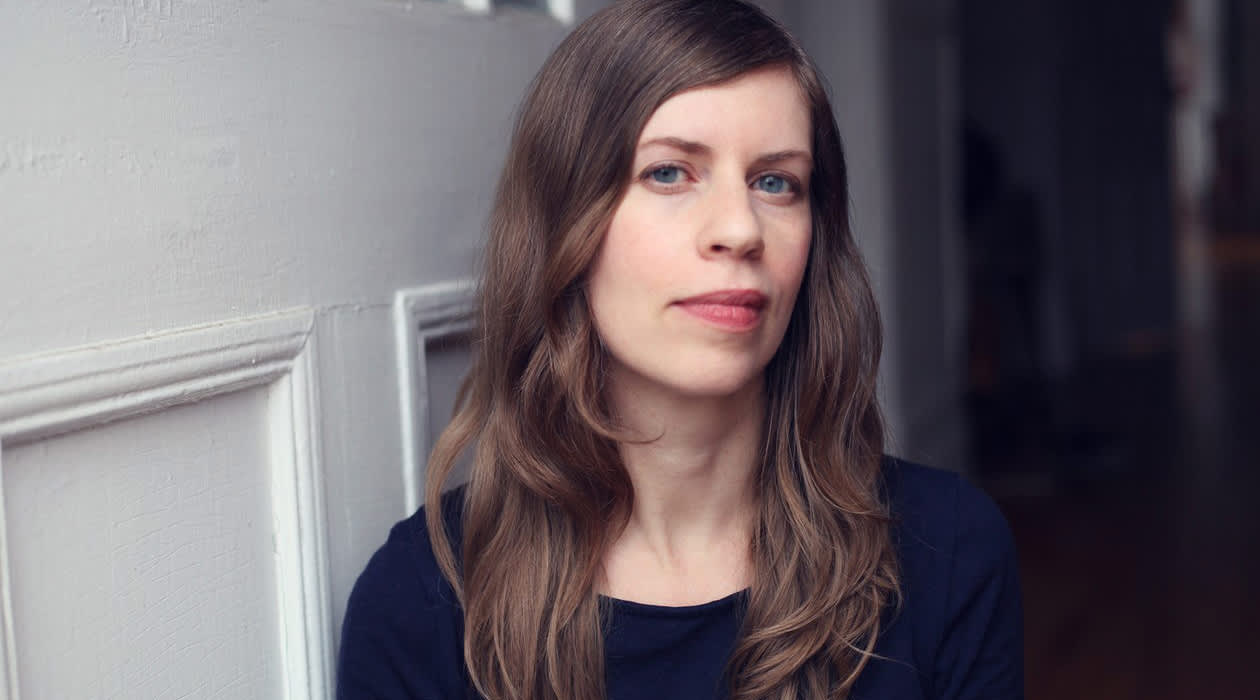 It's a pleasure to welcome Kara Blake to our 'Behind The Lens' series! Kara Blake is a video artist and editor, who has worked across films, music videos and multi-channel installation pieces. Her personal work has been showcased internationally at the Museum of Modern Art New York, Centre Pompidou and Telluride Festival.

Kara was awarded the title of 'Best Emerging Filmmaker' at the Toronto International Film Festival in 2011, and has since contributed to projects which have been screened worldwide at festivals including as SXSW, CPH:DOX and FNC. Most recently, Kara was nominated at the BFE Cut Above Awards for 'Best Edited British Documentary or Non-Fiction Programme' for her work on 'Sisters with Transistors.'

Join Kara as she reflects on her time working on 'Sisters with Transistors', the use of music and sound in film, and much more!

Congratulations on your nomination for 'Sisters with Transistors'! After working on your film 'The Delian Mode', it must have been exciting to revisit this historic era of electronic music. How did you first come to hear about the project? How did you get involved?
'The Delian Mode' was a short documentary I made in 2009 about British electronic music pioneer Delia Derbyshire. I was highly intrigued by her musique concrète compositions, including the very well know Dr. Who theme music, which had terrified me and thousands of other children in the 60s and 70s. Lisa Rovner, the director of 'Sisters With Transistors', had seen 'The Delian Mode' and got in touch, thinking I might be a good collaborator for her project. I was excited at the idea of telling the story of multiple women who, like Delia, had been largely overlooked in the history of electronic music. I loved the idea of placing these artists in context with one another and within a larger social, political and cultural context.

What is it about this particular era of music that fascinates you?
The time span of the film is quite broad, from Clara Rockmore in the 1920s to Laurie Spiegel and Suzanne Ciani in the 1970s/early 80s. During this time many new technologies and tools were invented: tape recorders, frequency generators, computers, and synthesisers. The thing that fascinates me about early electronic music is the spirit of experimentation with which people utilised these novel technologies to create entirely new modes of expression. It was a time of breaking free from the formal classical traditions, which had been entrenched for centuries, to explore what else music could be.



Music and sound are at the very heart of this documentary. How did you use sound and music to share these stories?
From the outset, the film was envisioned as a kind of illustrated oral history in which the stories of these women would be told in their own voices as much as possible. In addition to extracts from audio interviews, we saw the music as an integral manifestation of each woman's unique voice and tried to make the space to really showcase their works throughout. Marta Salogni, the film's sound designer, did a brilliant job of creating a supporting soundscape which perfectly complimented these pieces of existing music and brought them together into a cohesive whole.

Drawing from your own experience, what role does sound and music play in the edit? How do you use music and sound to shape or enhance the narrative?
Sound and music can immediately help to establish the pacing and tone of a scene. In the edit suite, even before I do any cutting, I will often start by sourcing a music track which hits the right notes (so to speak) of what the director and I envision the rhythm and mood of the scene should be. I also add any sound effects that are important for understanding the narrative. Sometimes these elements will end up being in the finished piece, but more often they are temporary—they help concretise the goals of the scene, and give the composer and sound designer a starting point from which to work their magic.

What films have been a source of inspiration for you? What is it about these films in particular that have made them stand out?
There are certain experimental films that have stayed with me since I was introduced to them many years ago in film school. Maya Deren's Meshes of the Afternoon and Chris Marker's La Jetée, for example. Similar to how electronic music offered a whole new language for making music, these works radically cultivated the idea that films and filmmaking could take many different forms. The way these pieces traverse the liminal spaces between reality and dreamscape also made a huge impression on me and continue to be references I turn to when conceptualising and editing a film.

Any advice for upcoming editors in the industry?
Find your people! Editing is often a solitary activity and I think it's so important to seek out those opportunities where you can collaborate, commiserate or simply chat with other editors. Having a support network of individuals who are familiar with the same technical, creative and professional challenges you might be facing is invaluable, especially if you are working freelance.

If you were a music genre, what would you be and why?
Good question! I think I would probably be contemporary classical. I'm frequently drawn to re-working and re-contextualising archival materials, exploring what new shapes or meanings the past can take on from where we stand in the present.