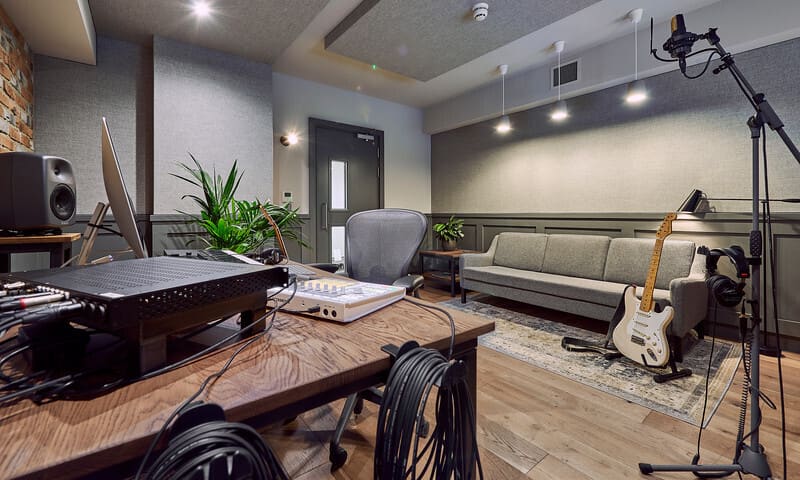 Unable to find the right track for your project? Looking for something unique and tailored with you in mind?

Alongside our comprehensive music supervision service, we offer bespoke music composition. Wherever your project travels, whatever your budget may be; we got you covered.

With studios based in Los Angeles, Nashville and London, we can provide premium custom music service in real-time. From large-scale orchestral scores down to indie film soundtracks; we can deliver high-quality recordings custom made. Over the years, we have worked with brands & media powerhouses to bring their visions to life, including Jo Malone, Hugo Boss, Amarco, Tesco, Audi, Reebok, Netflix & HBO.

We understand that every project is different and needs a custom approach. That's why our team works with you to understand your needs, so we can cater accordingly and deliver the best possible outcome. With our service, you will have access to renowned composers around the globe with a plethora of songwriting and producing expertise, matched to your needs. Our network of expert musicians and producers will help to bring your creative vision to the screen.

We convert your ideas into audio solutions, tailored with you in mind.

To find out what we can offer you, get in touch for a free consultation with our production department.