Announcing Our New Studios
June 3, 2021

We are thrilled to announce the opening of our two innovative new recording studios – SkyLight Studios in Los Angeles and Sandtrack Sound in Nashville. With the addition to our WCPM family, we are excited to bring you new music, an enhanced bespoke music experience and custom mixes upon request.




WCPM has partnered with David Kotch of Criterion Acoustics to redesign SkyLight Studios, a former mastering lab located in the heart of Hollywood. SkyLight Studios is equipped to offer the best of digital and analogue recording capabilities with state-of-the-art Pro Tools systems, a Neve console, vintage microphones, tape machines, and A-list outboard gear.

Our studio's 500 square-foot tracking room features a 9' concert grand piano. Our in-house production team includes five-time Grammy Award winner Ryan Freeland as House Engineer, alongside Scott Reinwand, VP of Production.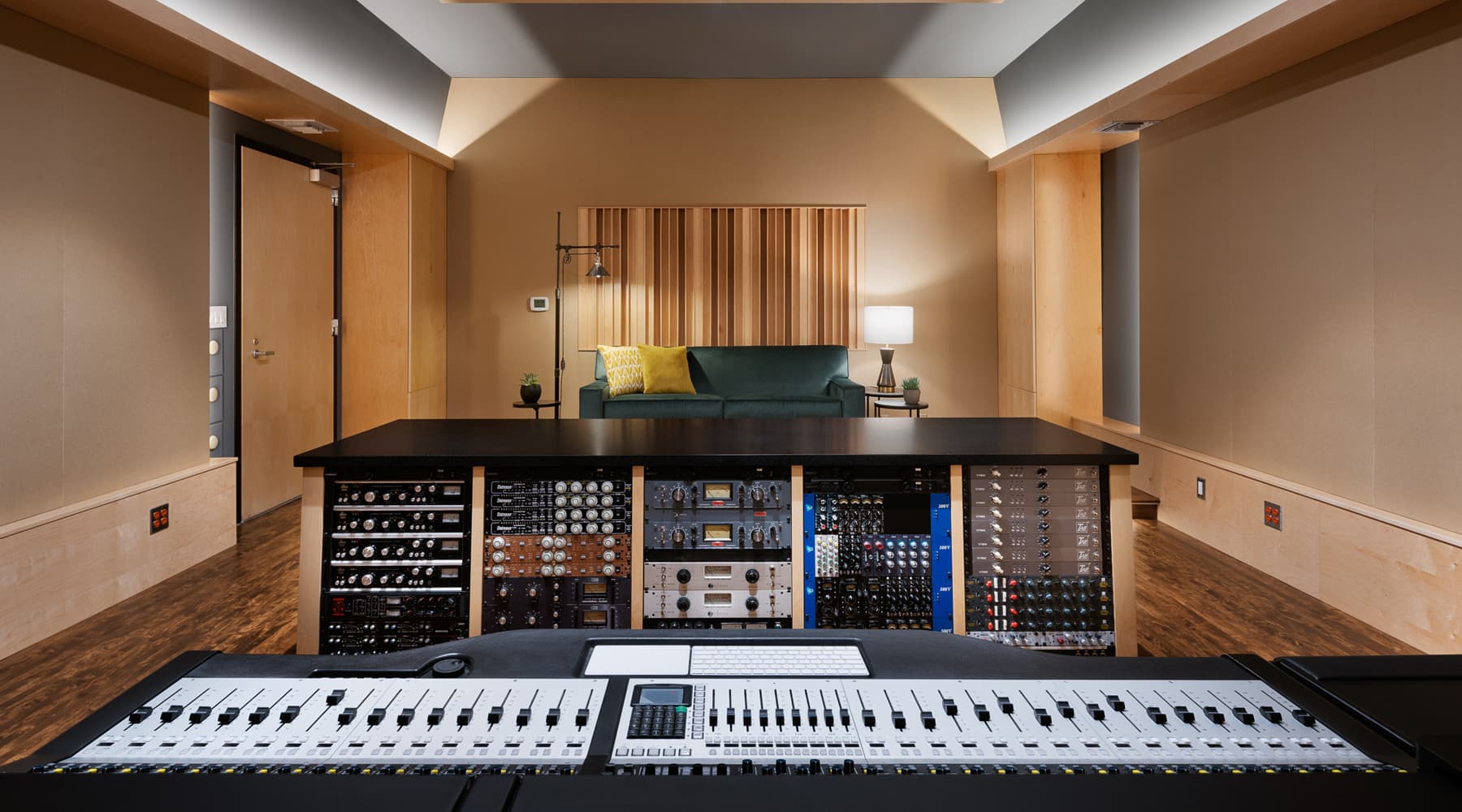 Sandtrack Sound is situated on Nashville's famed Music Row. Built in 1981 by pioneering acoustic designer Tom Hidley, it has been home to the creation of many Gold and Platinum albums, including releases by Johnny Cash, George Strait, Alabama, Brooks & Dunn, Foreigner, Bon Jovi, Olivia Newton-John, and more.

Sandtrack features three studios, the largest of which, Studio A, is capable of holding more than 30 musicians. Studio A, along with two additional control rooms, received substantial equipment upgrades, including a custom hybrid Avid S6/Tonelux 1628 console and microphone preamplifiers by Rupert Neve Designs.


To find out more about our bespoke music experience, please click here.